10 Things You Need to Know to Set the Right ITSM Agenda for 2017
It really is an exciting time to be in IT service management (ITSM) – and not just because I'm here. The accelerated development of technology and the added complexity (although sometimes new technology might offer increased simplicity), has given us ITSM professionals a once in a lifetime opportunity to be taken really seriously in both IT and business circles. The flipside of this is that… well, to be taken seriously we are expected to add real business value. It sounds daunting, but it's less so if you break it down into the things that will ultimately drive business value.
Still Daunted?
To break business needs into the concrete things that the IT organization needs to do, start by identifying what your business actually values or, more specifically, what key stakeholders value. It will differ between teams/functions and across companies but there will most likely be common themes such as greater innovation, growth (in revenues, customers, and/or market share say), reduced costs and better margins, improved governance, greater competitive advantage, and increased customer satisfaction and retention. Importantly though, it needs to be the business stakeholders, not IT personnel, who ultimately state and agree what business value is.
IT can then isolate and agree on the desired business outcomes that deliver the value and, more importantly, what the IT organization needs to do (or to do differently) to get to the required business outcomes.
For many organizations it will be the introduction, or improvement, of a number of things that make a serious difference at a business, rather than IT, level. These might already be in hand or, alternatively, they might be a number of new initiatives that need to be researched, justified, planned, and delivered. They collectively make up the ITSM agenda for 2017 and potentially 2018 based on your company's capacity for change.
Setting Your 2017 ITSM Agenda
No matter the required business outcomes, there are a number of ITSM trends and opportunities that can be employed – ten of which are listed below. Many aren't new (these things often aren't by the time they reach the masses) and are instead reaching critical mass as they move from the world of early adopters to more general adoption.
However, it's important to understand that it's not a case of doing everything listed here to meet your company's needs. Instead, consider each topic/opportunity as a means to an end, and ensure that what you do adopt is deliberately meeting the desired ends.
1) Digital Transformation
Yes, it's an over-used and overhyped buzz-phrase. And if you ask 100 people for a definition, you'll probably get at least 99 different answers. However, it does point the way for ITSM's future direction.
Digital transformation is the application of technology solutions to help businesses to run more effectively and/or to offer new services. In other words, it's all about technology enabling businesses to be better at what they do (or want/need to do). You might argue that this has been the point of ITSM all along, and you'd be right. However, so many ITSM improvements are based upon internal IT processes without a connection to business benefit. Great digital transformation is solely based on improving business functions and frames the agenda wholly on benefit and value.
There is however a big play to be made through enterprise service management (see #2 below), which is ultimately back-end digital transformation for all lines of business not just IT…
2) Enterprise Service Management
Although ITSM may not always do everything right (just ask my boss), there's no doubting the breadth of inherent good practices and technological enablement. Enterprise service management involves taking ITSM thinking, practices, and the enabling technology out to the wider business – to lines of business such as HR and facilities – and using our service management expertise to help others with their service delivery and support challenges and opportunities.
It involves listening and offering help and solutions, where appropriate. When done well it can really enhance your business internal operations and relationships. However, people need to understand that it's so not just about the technology, and that we need to avoid simply giving HR a tool that failed to solve our own issues. You can read more on this at: https://itsm.tools/2016/12/06/itsm-tool-homework/
3) Customer Experience
How many times have you been involved in a technology project or improvement that involved a lot of work, from very skilled people, that delivered something that was never used? You can stop silently nodding to yourself now…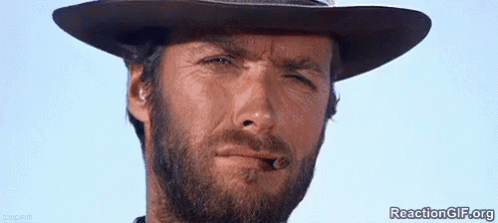 The underlying reason might be a lack of understanding, incorrect requirements, or simply reticence to try something new.
The point is that those projects failed because they didn't take customer experience (CX) into account. Initially a business-to-consumer (B2C) concept, CX has made its way into the workplace on the back of consumerization (where employees are bringing their personal-life experiences and expectations into the workplace).
CX isn't negotiable. End users and customers will have higher expectations across the technology, service delivery, and support provided by internal IT organizations. And, to underline the business-wide potential of enterprise service management, these expectations will also apply to every other line of business.
4) DevOps
If you're not already au fait with DevOps, you'd better get up to speed quick. DevOps is built around improving flow, getting fast feedback loops, and continual experimentation and learning – the three ways of DevOps.
However, the greatest value in DevOps is its emphasis in improving the culture of your IT organization through collaboration and communication. By encouraging your teams to work together to be more effective from requirements through to delivery, DevOps can help you to deliver change and new services more quickly and safely. It breaks the old project management time, scope, and cost triangle but in a good way. Try reading The Phoenix Project or The DevOps Handbook as great places to start.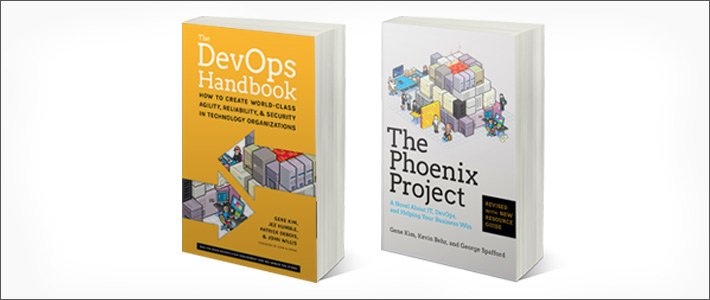 5) Automation
DevOps can be characterized by five attributes – culture, automation, lean, measurement, and sharing – commonly abbreviated to CALMS. While all five attributes are important, in 2017 you will start seeing more and more emphasis on automation.
Manually undertaking standard, repeatable tasks is in no-one's interest – from the people doing them, through the people paying the labor bills, to the people (or services) awaiting the outcomes of the tasks. Automation not only allows IT organizations to be more efficient by reducing time and costs but also helps to reduce human errors and their adverse impact. In addition, it frees up skilled people to get on, or involved, with things that interest and excite them.
Finally, automation doesn't just need to be about scripting and orchestration. Instead, machine learning offers up a wealth of opportunity for employing technology in a smart and very beneficial way.
6) Blending Frameworks, Standards, and Philosophies
It now seems a long time since ITIL and its corresponding standard ISO2000 were the only ITSM games in town. In truth, that was never really the case but in recent years we've seen the emergence of DevOps, IT4IT, service integration and management (SIAM), and others.
Coupled with this, established practices such as Agile and Lean have been adapted for use with ITSM. What this picture tells us is that successful ITSM will rely more and more upon skillfully blending the right combination of these – that companies will increasingly no longer find it sufficient to choose a single framework and to use it for all their ITSM.
Instead, they will need to better understand their unique goals and challenges, and then use the right elements from several of these to deliver the required IT services, support, and CX. You can find more on blending frameworks, standards, and philosophies here.
7) Skills Transformation
With the expected growth in automation, the greater emphasis on delighting the customer (think CX), and more complex multi-sourcing arrangements (SIAM), there will be a shift in the skills required for ITSM. With more and more technology being consumed as a commodity, the emphasis is moving away from technical to service and contract management skills.
What will be important in 2017 and beyond are skills that mirror the needs and capabilities of other parts of the business but require IT understanding. Such as:
Service portfolio management, the provision and management of services (product management)
Business relationship management (BRM), the relationship between business customers and IT (account management)
Supplier management, the management of suppliers and the detailed knowledge of managing contracts effectively (purchasing/legal)
Financial management, the effective management of the increasingly complex budgetary requirements (finance).
More on the current and future skill requirements fro different IT roles can be found at: https://www.sfia-online.org/en
8) Business Relationship Management
If good CX is an important cornerstone for the future of ITSM, then BRM is a key weapon in the ITSM (and enterprise service management) arsenal.
BRM seeks to create relationships between the internal service provider and internal service consumer that create value for that business. It does this by ensuring the business relationship manager has the requisite knowledge, skills, and behaviors to connect the two parties. These managers will use disciplines such as demand shaping, exploring, servicing, and value realization to achieve the required outcomes.
More information on BRM can be found at: https://brm.institute/
9) Collaboration
Collaboration is defined as working with another, to achieve a shared goal. It differs from simple cooperation in that it's active rather than passive, i.e. you must participate for it to be collaboration.
The growth of conferencing, chat, and whiteboard tools means that collaboration across multiple teams and sites has become a realistic objective, with Agile and DevOps practices in particular having collaboration at their hearts. Remember, they aim to achieve outcomes faster and safer, and effective collaboration is a part of how both achieve this. A great new example of practical collaboration is ChatOps – connecting people, tools, processes, and automation into a workflow.
10) Risk Management
ITIL has a great definition of a service – "a means of delivering value to customers by facilitating outcomes customers want to achieve without the ownership of specific costs and risks." In other words, in ITSM we are responsible for delivering value while also being responsible for the costs and risks.
The risk part of this equation is too often overlooked, but to modern businesses it's crucially important. A good example is that of a heavily regulated organization such as a bank. Creating value for a bank is often managing, or decreasing, the risks it encounters while continuing its business. Thus, as security becomes a more significant competitive advantage for increasingly technological businesses, so the management of IT risk will be an increasingly important part of the ITSM world.
So there you have my list of ten things that should probably be on your 2017 ITSM agenda. It's not a case of "one size fits all" and is instead a list of the most likely opportunities available to your IT organization in meeting business needs and demands around value.

Posted by Joe the IT Guy
---