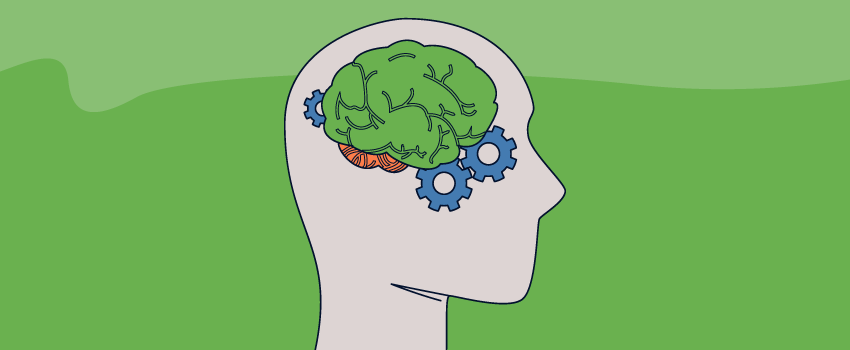 AIOps Explained
Quite simply AIOps is all about humans and machines coming together to form a more effective IT service management (ITSM) capability. The name is derived from:
AI – that's artificial intelligence – which easily outstrips humans when it comes to analyzing large data sets, spotting patterns, and remaining consistent and accurate when working at speed.
IT Ops – that's IT operations – which relies on lots of different tools, all producing large amounts of data, with a need for speed and accuracy. This is in order to deliver and manage IT services that meet customer expectations while keeping up with regularly changing business needs.
Now with the increased reliance on larger volumes of technology, the IT operations processes and tools we've relied on in the past are no longer up to the challenges that modern-day ITSM teams must deal with – and it's very likely that the people involved in IT operations will struggle to keep up with demand unless they have AI to help them.
Gartner, who I'm told invented the AIOps term, define AIOps as follows:
"AIOps combines big data and machine learning to automate IT operations processes, including event correlation, anomaly detection and causality determination."
They also offer a definition for AIOps platforms:
"An AIOps platform combines big data and machine learning functionality to support all primary IT operations functions through the scalable ingestion and analysis of the ever-increasing volume, variety and velocity of data generated by IT. The platform enables the concurrent use of multiple data sources, data collection methods, and analytical and presentation technologies."
In the future it's very likely that the people involved in IT operations will struggle to keep up with demand unless they have #AI to help them, says @Joe_the_IT_Guy
Click To Tweet
How can AIOps help IT teams?
The 2019 state of AIOps survey by OpsRamp found that the "three biggest benefits of AIOps tools include the productivity gains from the elimination of low-value, repetitive tasks across the incident lifecycle (85%), rapid issue remediation with faster root cause analysis (80%), and better infrastructure performance through noise reduction (77%)."
Let's take a further look into how AIOps can help IT operations teams:
Bringing data from various tools together for meaningful analysis. IT environments are complex and confusing. Multiple tools are needed for effective monitoring to take place, with each one bringing its own set of data to the table. Big data is also difficult for teams to manage, particularly when it comes from multiple sources, but AIOps tools work to bring all of this data together into one place – allowing for more meaningful analysis. Where humans would fail to process such large quantities of data, AI has the capability to provide intelligent insights into the data quickly and easily.
Finding patterns in data to assist with proactive incident/problem management. Pattern recognition technology can look through historical data to discover patterns that signal normal system activities and anomalies. This can then be used as a way to predict potential future incidents, enabling the pathway to proactive incident management. Pattern recognition can also be used to look into the past, assisting with the discovery of real root causes for a better problem management experience.
Reducing "noise." With so many monitoring tools being used (due to the complexity of the IT environment that needs supporting), "noise" is common and it can be difficult to comb through the excessively high volume of event alarms that might pose a risk; and what if a critical alarm is missed amid the noise? AIOps, using machine learning and pattern recognition, can learn from historical data to discover which alarms are simply noise to be filed away, and which ones require immediate attention. Noise reduction of this quality allows IT teams to focus their efforts where it's most needed, meaning that business-affecting incidents can be handled and resolved quickly and efficiently.
Assisting with the decision-making process. Because all data is brought together and analyzed more accurately, your decisions become more effective. Intelligent insights from AIOps removes the need for business leaders to make guesses and equips them with sufficient knowledge of their IT estate such that data-driven decisions can be at the heart of service delivery and support operations

Automatically finding and reacting to issues in real-time. AIOps tools, upon discovering an incident, will react in real-time and, using automation, will either initiate an action or move to the next step in the process without the need for human intervention.
Increasing speed and accuracy. Through automation, machine learning, algorithms, and analytics, AIOps tools replace manual tasks – meaning that processes are quicker and more consistent, and human error is minimized/removed. With AIOps leaving your people to focus on their areas of expertise rather than dealing with low value, repetitive tasks that distract and slow them down.
#AIOps can provide the speed, accuracy, and analysis that #ITSM departments require to keep up in the digital age - @Joe_the_IT_Guy
Click To Tweet
There's no doubt that IT teams need to work at speed in order to successfully deliver IT services that meet the expectations of both the business and end users. Current ITOps tools are struggling to provide your team(s) with everything they want/need, and the existing manual processes are likely slowing operations down. To help with these issues, AIOps can provide the speed, accuracy, and analysis that ITSM departments require to keep up in the digital age.
So, that's my quick guide to AIOps done. What would you add in terms of the use cases and benefits? Please let me know in the comments.

Posted by Joe the IT Guy
---