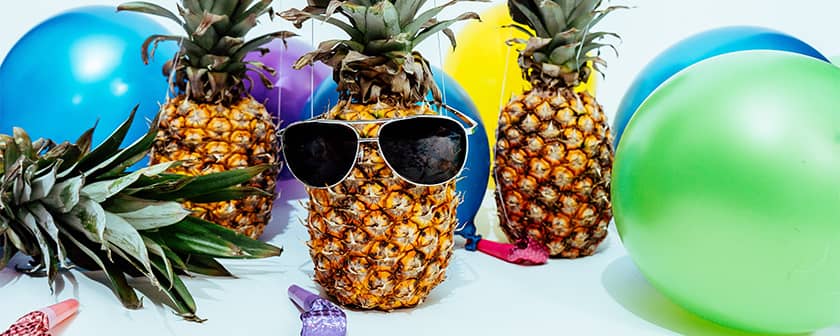 5 Tips for Coping with the Service Desk's Post-Holiday Rush
Who doesn't love the holidays? The feeling of goodwill, the great TV, seeing friends and family. How awesome is the holiday period? But here's the thing, when the first week of work post-holidays rolls around, having chocolate for breakfast and drinking your own body weight in alcohol will become a distant memory once reality sets in.
It's even tougher for the corporate IT service desk. Chances are they run a skeleton staff over the holidays and when it's back-to-work time, they have a huge backlog of lower-priority calls to get through. Sound depressingly familiar? Don't panic or cry into your cup of coffee just yet, here are five tips to help your service desk survive the post-holiday rush.
Tips 1-4 are pre-holiday (and will benefit you all year round), and number 5 is planning for your return.
Tip 1: Self-Service to the Rescue
There's nothing more frustrating for end users than being stuck in a queue, for upwards of ten minutes, trying to get through to someone for something that you could probably help yourself with if you had the right tools. This will likely happen in greater volumes post holidays. Enter self-service.
Done well, self-service can take the load off your service desk by empowering users to reset their own passwords and to answer their own questions via knowledge management capabilities, freeing up your support techs for the serious stuff.
Worried about culture change with self-service? Incentivize people to take the self-service route by advertising it as the faster solution. #servicedesk
Click To Tweet
If your users know that the quickest way to get back up and running is to use the self-service route, then that will influence behavior (and in turn hopefully reduce call volumes).
Tip 2: Automate Everything You Can
Following on from self-service, automation really is a service desk agent's best friend. It will drive huge efficiencies in incident management and service request fulfillment. It will also mean that things will be dealt with consistently and, in the case of password reset automation, blitz the "I've not logged in for a week and have forgotten my password" scenario we are commonly hit with post holidays.
So, look at your most frequently raised incidents and service requests from the last post-holiday period and either script them (in the event of fault fixing) or employ automation to offer both service desk agent and end-user delivered resolutions.
The idea behind scripting incidents is to ensure the right information is captured as quickly and effectively as possible. In the event of fault fixing, it's probably not practical (or possible) to script every possible scenario but sensible questions to ask could include:
What's happening?
When did it start?
Has anything changed on your device, such as new software installed or has a major update taken place?
Tip 3: Embrace Problems
Check in with problem management colleagues. This should be a given but is particularly important during busy times when it's easier to miss things. Find out if there are any:
Trends that the service desk needs to be aware of?
Potential fixes or new workarounds on the horizon?
Concerns that could worsen the current situation and cause more incidents?
You will be better armed for you return from the holiday break. Plus, having regular contact means that trends can be captured quickly and issues can be caught and dealt with, either by finding a workaround or by deploying a permanent resolution via change management, before things spiral out of control.
Tip 4: Talk to Change Management
Ensure that a service desk representative attends every change advisory board (CAB) meeting before and after the holidays. As you unfortunately already know, the service desk will be the first point of contact should a change go wrong; so understand which Sword of Damocles will be hanging over the service desk the week people return to work. Post-holiday volumes will be higher than usual without the addition of change-related incidents.
By attending the CAB meetings not only are you the voice of the customer (especially important if there's no business representation), you can also influence change volumes and scheduling post holidays. Also suggesting the best times for scheduling maintenance windows or who should be notified in the event of down time.
Tip 5: Bring in Reinforcements
Make sure you have enough people in on the first normal working day following the holiday break. Consider having extra people on the early shift because let's face it, after having a few days or even the week off, users will forget their passwords, printers won't work, etc. You get the drift!
If you're in a high-availability environment – for example, critical needs health care, investment banking, or the emergency services – also look at having floorwalkers in place to help provide solutions more quickly.
Busy periods are always going to be stressful for service providers but sometimes it's about how you manage your service despite the challenges rather than being perfect all the time. By getting creative with automation and scripting, providing self-service, and working in partnership with other ITSM capabilities, not only can you reduce the load on your analysts, you can make your end users feel empowered. Now let's get to work on preparing for that post-holiday service desk rush!

Posted by Joe the IT Guy
---