ITIL-as-a-Service? 7 Cloud-Integrated ITSM Processes
Public cloud services affect more than the traditional on-premise IT infrastructure. They also affect the people that deliver and manage IT services, and the operating and IT service management (ITSM) models used in doing it. An earlier SysAid blog, written by my boss Sarah Lahav, looked at a new Cloud Service Delivery Manager role. To extend on this, and perhaps to earn me brownie points, this blog uses existing cloud service provider good practices to link traditional ITSM processes to managing IT services in the cloud services world.
Ten years ago, on a crest of the then-nascent virtualization wave, VMware created the VMware Operational Framework, the VMware Maturity Model, and a professional service called Operational Readiness. This wasn't about a software provider growing a professional services business – it was all about selling more software, specifically Enterprise License Agreements (ELAs), to large enterprises.
The reason this "extra investment" was required was that large enterprises had operational difficulties adapting to virtualization (remember, it was new back then!). Those "barriers to VMware technology adoption" were difficult and slow to overcome, and this slowed down customer software purchases.
These services were also important to effective customer management – to help the customer extract maximum value out of their VMware investment, because this also helped to sell more software.
History Repeating – This Time for Cloud
Fast-forward ten years and the nascent wave is no longer virtualization, it's cloud; with companies such as Amazon Web Services (AWS), not VMware, taking the lead. And now, AWS – the undisputed global hyper-scale public cloud champion of the world (cue soundbite), sorry, leader – is repeating the same trick.
AWS has launched a new offering called AWS Managed Services aimed at helping customers to adapt, and possibly substitute, their operating and ITSM models in adopting AWS cloud services – ultimately, helping their customers to get more value out of cloud and to help break down the barriers to them buying more cloud (does this sound familiar?). And you can't knock a company for wanting their customers to maximize the value they receive from their technology investments.
For an enterprise ITSM professional, it's therefore crucial to know what this offering is and how it can help their company.
It's Not Just Applicable to AWS
If your organization is a large enterprise using public cloud, then the need to better manage cloud will probably land on your ITSM doorstep. Unless developers, who are often driving the cloud community, also want to take on this ITSM role.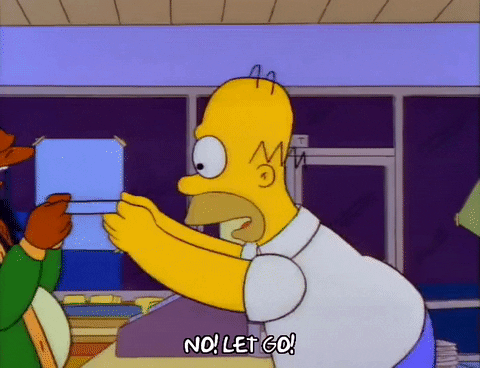 It's also not just a one-horse race. The other two hyper-scale public cloud service providers, Microsoft Azure and Google Cloud, don't have a similar offering yet. But their pedigrees indicate that they will:
Microsoft already has the Microsoft Operational Framework.
Google Cloud is run by ex-VMware CEO, Diane Greene, and she has hired her ex-VMware VP of Professional Services, Jason Martin. They were the execs in charge when the VMware Ops Framework came out, so two plus two equals… Google's attack on AWS's early market dominance.
Importantly, and no matter what Microsoft and Google provide to help customers exploit their cloud services, the AWS Managed Services good practice can be used by ITSM professionals even if they have no intention of using AWS services. For example, in understanding how key ITIL processes are changed by delivering services in the cloud – please take a look at the seven processes outlined below.
7 ITIL Processes for Hyper-Scale Clouds
So, the best, current, source of help for managing services delivered from hyper-scale clouds (from an ITSM professional's perspective) is to use the AWS Managed Service as a prism.
This will allow you to compare cloud needs and capabilities to what was traditionally done in the context of on-premise IT service delivery. The table below shows some highlights for seven relevant ITIL/ITSM processes:
| | |
| --- | --- |
| AWS Managed Services Component | Capability |
| Change management | AWS Managed Services will automate repetitive requests as encountered, and fully-automated change types – such as provisioning new resources – are self-service, meaning that you don't have to wait for an engineer to execute the change via a manual queue. Automated changes also have the advantage of having known risk profiles, pre-defined rollbacks, and supporting concurrent execution. |
| Incident management | Monitor and remediate cloud service issues automatically, with programmatic actions to minimize disruption. |
| Provisioning management | Drive new infrastructure deployment stacks from your existing IT service catalog. |
| Patch management | Cloud-aware OS patching that schedules, applies, and tracks patching on cloud services. |
| Access management | Integrate and manage user directories and AWS Identity and Access Management (IAM). |
| Security management | Extension of existing cloud configuration checks with the addition of the Trend Micro product to check for malware and other incidents. |
| Continuity management | Backup and recovery of cloud services and cloud stacks (complete environments). |
In addition to these ITIL-aligned processes, the AWS Managed Services offering also adds reporting to increase the visibility of the cloud, plus the allocation of an AWS-supplied Cloud Service Delivery Manager.
So, check out the AWS Managed Services offering even if your company is not using, or has no intention of using, AWS services. It's the earliest and most comprehensive set of industry best practices that allow ITSM professionals to better understand:
How their existing service management knowledge, skills, and experience will translate to working in the cloud world.
The changes they will need to make in their transition to cloud-based service delivery.

Posted by Joe the IT Guy
---