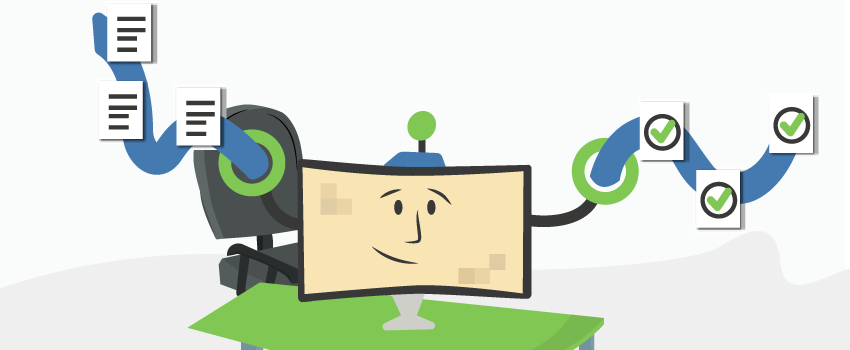 The Top 10 Benefits of ITSM Automation Capabilities
Hey, did you hear that I've had an IT service management (ITSM) solution named after me? Oops, sorry it seems that this isn't what I need to be blogging about today. Instead, this blog is all about the benefits of automation in ITSM. Not just the workflow-enabling automation that we know and love in our ITSM tools but also additional service orchestration capabilities and the benefits they bring.
In doing so, I'll be leveraging a recent report by research firm Enterprise Management Associates (EMA) called "Automation, AI, and Analytics: Reinventing ITSM" which you can download here .
The top 10 (achieved) benefits of automation
Let's jump straight into the research findings related to automation. EMA found what it calls "the top 10 most valuable achieved benefits" to be:
Cost savings across IT – this makes so much sense, with the associated reduction in manual labor, and costs, that automation brings. Not only the direct labor savings but also the rework costs associated with making good after human errors.
Improved IT operational efficiencies – with automation speeding up tasks, processes, and outcome delivery. It's also easier to change the existing ways of working when automation is involved, rather than needing to facilitate what can be quite complicated people-related change.
Improved end-user/customer satisfaction – not only thanks to the increased speed of issue resolution and service provisioning but also other factors such as 24×7 availability and operations, and human error minimization/elimination.
Improved quality of delivered services – quality, like value, will no doubt be judged differently by different business stakeholders. So, this could relate to one or more of availability, speed, accuracy, or something else.
Reduced unplanned IT work time – in fixing manually-related errors as a minimum. Plus, other unplanned, fix-related tasks/activities that can now be done using service orchestration. And simply at the click of a button (see benefit #6).
Faster incident and problem resolution – want that server rebooted? Then use automation to do it with the click of a "within ticket" button. Automation works far more quickly than people, especially when the latter involves needing to identify the right people and skills and then waiting for them to be available to help with a fix.
More efficient release management – let automation take the strain with releases and for working better with DevOps toolchains with minimum fuss and friction.
Faster and more accurate change management – not only in enacting pre-approved changes but also in facilitating the "processing" of other changes.
Improved business outcomes for IT services – if nothing else, there's the consistency of automation that we humans struggle to achieve. Remember that "to err is human."
Improved revenue due to reduced downtime – it's the killer benefit for many organizations, with the business-level benefits of automation probably far exceeding the IT labor savings. In today's technology-dependent business world, the non-availability of critical business systems can really hurt.
And there's more. This is the automation blog that keeps on giving.
The top 10 critical automation priorities
So, we know that automation can help – but where are organizations using, or aspiring to use, it most?
When EMA asked their survey respondents about their most critical automation priorities, the top ten areas were:
IT process automation/runbook
Automation in support of IoT
Workflow automation combined with social IT
Incident resolution
Alert-driven notification
Cross-IT change management
Service request management
SecOps/security-related automation
Enterprise service management (ESM)
Configuration management and infrastructure provisioning
And, to quote the EMA analysis: "IT process automation is a versatile approach that supports multiple use cases, so it's no surprise that it came in first."
And what about automation AND artificial intelligence (AI)?
AI is currently one of the hottest topics in ITSM, if not the hottest. EMA asked a number of questions related to AI, and the one that grabbed my attention relates to the use of AI with automation, which will include service orchestration.
The survey found that combining automation with AI/analytics was a high priority for most survey respondents (84%) as per the following breakdown:
Extremely high priority (38%)
High priority (46%)
Second-tier priority (13%)
Not a priority (only 2%)
There's a lot more to read in the EMA "Automation, AI, and Analytics: Reinventing ITSM" report, including a section on the level and focus of enterprise service management adoption. Please take a look.
What's "Automate Joe"?
Remember I mentioned that new ITSM solution named after yours truly?
Well, my colleagues have called SysAid's new service orchestration capability "Automate Joe." It sounds very Terminator-like I know, but it's actually something that will significantly help you and your ITSM colleagues to deliver "better, faster, cheaper" service and support.
My colleague Doron Youngerwood has blogged on Automate Joe and service orchestration in more detail, and I've conveniently lifted some of what he has to say below:
"Research has shown that IT departments spend 30% of their time on low-level tasks. It's something that must change if IT departments are to better meet both business and employee expectations – and their rising expectations at that.
It's time to free your people from the burden they carry from the many repetitive low-value tasks they face – tasks that keep them from what's really important to both the people and business operations they serve and support.
It's time to let automation take even more of the strain of IT service delivery and support."
It's time to free your people from the burden they carry from the many repetitive low-value tasks they face – tasks that keep them from what's really important to both the people and business operations they serve and support.
Click To Tweet
Automate Joe (and, yes, I'm still getting used to saying and typing this) orchestrates many processes out of the box:
Automating employee onboarding and offboarding in Windows Active Directory and Azure Directory
Provisioning and de-provisioning VMware virtual machines
Automating workflows for Microsoft Exchange mail systems
Deploying software via Microsoft SCCM server
Automating SFTP file transfers
And many more
With this the start of both SysAid's and our customers' service orchestration journeys. There's a lot more to come thanks to the market-leading CA Automic Service Orchestration capabilities that power Automate Joe.
Hopefully, you found the EMA automation stats interesting and potentially useful. Please let me know in the comments if there are any particular automation opportunities and challenges that you're needing help with.
If you want to find out more about Automate Joe, then please check it out here.


Posted by Joe the IT Guy
---