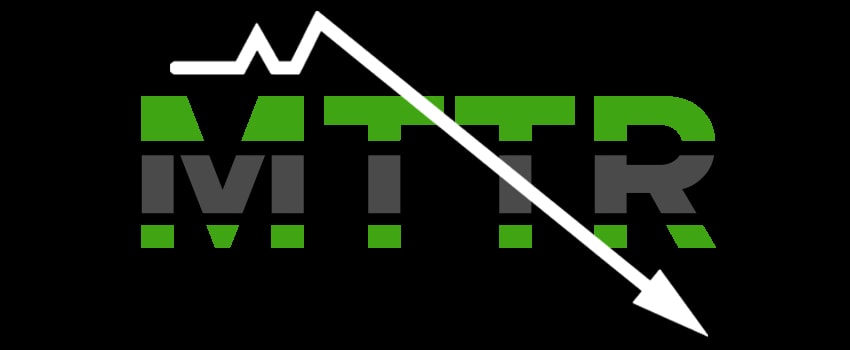 ITSM Basics: 6 Top Tips to Reduce MTTR
It's important that we, as IT service management (ITSM) pros, all know about the value stream and service quality – but sometimes working in IT is purely about "break fix." In other words, repairing items and restoring service as quickly as possible.
How should IT service desks better focus on, and deliver, the speed of fix? ITIL refers to this (speed of fix) as the Mean Time to Repair (MTTR). Where MTTR is a basic measure of the maintainability of repairable items. It represents the average time required to repair a failed component or device. The full ITIL 2011 definition is:
"The average time taken to repair an IT service or other configuration item after a failure. MTTR is measured from when the configuration item fails until it is repaired. MTTR does not include the time required to recover or restore. It is sometimes incorrectly used instead of mean time to restore service (MTTRS)." (Source: ITIL 2011 Glossary)
When IT support speed is of the essence – MTTR should be a key focus. To help, here are my 6 top tips for getting your end users back up and running, quickly.


1. Always Make It Easy to Log Tickets
I've said it before and I'll say it again – "ALWAYS MAKE IT EASY FOR PEOPLE TO USE YOUR SERVICES."
Sorry for shouting but now that I've got your attention, seriously people – make it easy for your customers to raise incidents or service requests with custom templates.
All too often we can get so caught up in what our ITSM tools can offer that we over complicate the forms, meaning that:
They take ages to fill in, and
They don't give the customer the best experience.
So, do whatever you can to make incident and request forms easy to use and easy to fill in. Keep forms simple, easy to navigate, and a quick end-user task to fill in. If possible, also use automation to keep end users updated on their tickets so they don't have to spend time chasing the IT service desk for information.
2. Leverage Self-Help
There's nothing more frustrating as a customer than having to spend ages trying to navigate multiple helplines, interactive voice response (IVR) systems, and various other service desk "blockers" trying to get someone to do something that you could have done yourself in the time taken getting through to them.
I've already talked about using templates to speed things up but self-help is about so much more. As well as raising incidents and requests, self-help can also allow end users to help themselves (duh!). For instance, resetting passwords online or accessing knowledge articles that lead to a swifter MTTR (or MTTRS) while freeing up the service desk to deal with more challenging technical issues.
If you don't already have a knowledge base, start to set one up and fill it with FAQs and useful information for your end users. Then keep the knowledge base updated with the latest how-tos, short cuts, and workarounds so your end users can use self-help rather than having to raise a ticket and then wait for help.
Also, those IVRs? Time spent on them always feels like much longer than it really is – it's like dog years. Ask yourself: "Is this really the service we want to provide our customers?" And adjust their use accordingly.
3. Understand What's Truly Important (to the Business)
If your automatic (IT service desk) response is to treat everything as a Priority 1 (P1), then how do you know which issue to fix first?
Take your corporate payroll application for example. If it goes kaput the day before payday, then yes, it's a disaster of epic proportions. Any other time of the month? It's not a crisis.
Working with customers will help to ensure that you are fixing the important things, not prioritizing work efforts based on something someone wrote in a service level agreement (SLA) five years ago.
4. Leverage What You Collectively Know Using Knowledge Management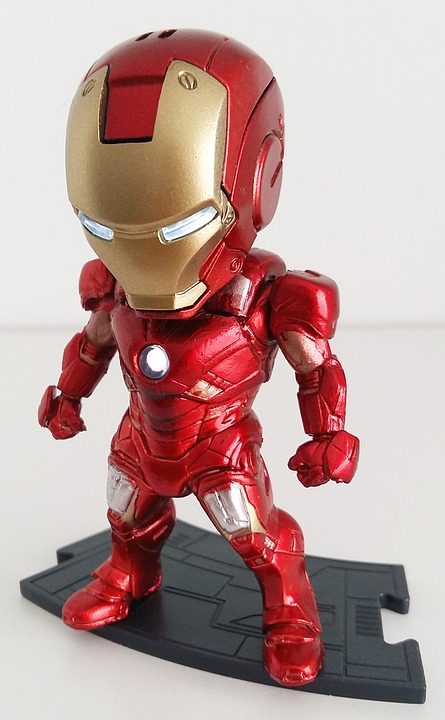 Empower your people!
How solid is your IT support documentation? Do you rely on a certain person to fix certain things or is knowledge sharing built into your service desk team ethos?
If it's not, take some time out to upskill your team and share quick fixes, workarounds, and "top 10 gotcha"-type lists so that your support teams learn new knowledge and skills and can share the load more evenly.
How will you know that this has worked? When you go from a team with one superhero to a team full of superheroes (although I call dibs on Iron Man).
5. Get a Handle on Problems
Get your inner Sherlock – or, if you prefer, Columbo – on, and get to the bottom of the most painful of IT (and business) issues.
Those repeat incidents that pop up time and time again – rather than just slapping the same old band aid over the issue, see if you can figure out the root cause. Yes, it's more effort than rebooting but think of it as an investment in your future you. What would you prefer? Spending a couple of hours/days figuring something out or being doomed to spend eternity fixing the same darn thing?
If you're not sure where to start, look at recent pain points. Perhaps that major incident that took hours to fix? Or that finance system that always runs slowly at month end? Look at the things that are causing you pain now and work with the relevant support teams to find a way to fix the issue once and for all (or a least lessen the impact in the form of a workaround).
6. Manage Your Changes Better
If you don't know what's happening in your live environment, then you're not paying enough attention. For instance, do things have a habit of breaking (in your environment) following any kind of change activity?
If this is the case, then build in some extra testing into your change management process or, better yet, if your change has been requested by the business – rope them in to carry out verification testing. There's nothing like having the person who uses the system day-in and day-out checking after a change to make sure that everything is as it should be.
Reducing your overall MTTR enables you to reduce time, effort, wastage, and spend. By making it easy for end users to access help, sharing knowledge, and getting a handle on potential bumps in the road you can reduce incident severity, frequency, and likelihood of service downtime. So, let's get to work!
That's my 6 top tips for improving MTTR. What would you add? Please let me know in the comments!

Posted by Joe the IT Guy
---