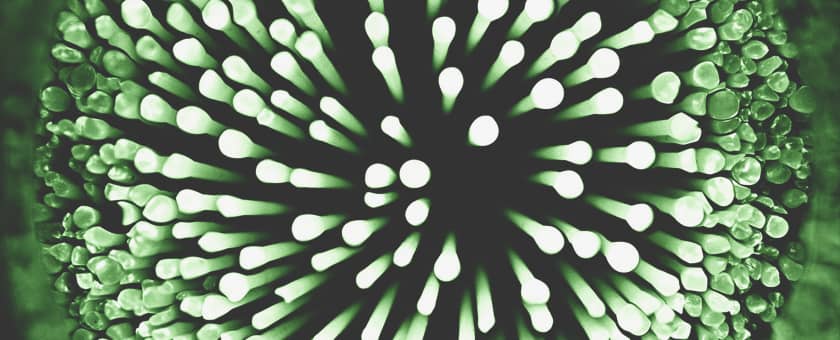 My First 5 Tips for Using SIAM to Manage Service Complexity
More and more organizations are needing to manage multiple suppliers and the complexity this brings (as well as the benefits of such an approach). And it's not just the largest of organizations that are affected, with service integration and management (SIAM) also relevant in smaller or less complicated scenarios thanks to the growing use of software-as-a-service (SaaS) and cloud service providers.
It's been a while since I last blogged about SIAM, so it's worth a few words of (re)introduction…
SIAM is a way of managing multiple suppliers of business and IT services, and integrating them to provide a single business-facing IT organization. The aim is to seamlessly integrate interdependent services from various internal and external service providers into "end-to-end services" that meet business requirements. You can read my earlier blog, or the links in Tip #1, for a quick SIAM swot-up if needed.
I recently read the "SIAM: Principles and Practices for Service Integration and Management" publication, which focused my mind on creating 10 tips for how to maximize the benefits of SIAM in your organization.
Here are my first 5 (and don't worry, the other 5 will follow soon)…
Tip 1: Understand the Background and Growth of Service Integration
The IT service delivery and support game has changed. We now live in an era of technology, and the IT industry has developed to the point where suppliers and service providers have an increasingly complex and diverse set of opportunities to offer customer organizations.
While having options (as a customer) is usually a good thing, it also brings with it a set of challenges including:
The potential for increased complexity
Understanding the pros and cons of the growing diversity in providers and their service options
With these being in addition to the IT service management (ITSM) status quo:
The increased reliance of the parent organization on IT
A 24×7 operating culture, especially thanks to globalization and the Internet
Rising expectations of both customers and employees
There's no "one-size-fits-all" approach anymore (if there ever truly was one). And multi-sourcing enables IT organizations to pick and choose from the sourcing options available (rather than either totally insourcing or outsourcing) – balancing cost reduction, service quality, and innovation gains with increased complexity.
I recommend you read one or both of these blogs to help you understand better the concept of growth in demand for SIAM:
Tip 2: Get a Handle on Sourcing Types
Sourcing models are a way of managing the acquisition of resources and services to deliver a particular part of the IT value chain. There are different types of sourcing models, including:
Insourcing – where the work in scope is being done by a person or team within the internal organization.
Staff augmentation – where individuals perform a temporary role in an organization to fulfil a gap in resources.
Out tasking – a way of splitting work so that a set of tasks are being performed by an external party.
Outsourcing – an agreement in which one company contracts-out a part of their existing internal activity to another company.
Subcontracting – a situation where the capabilities of a service provider are supplemented by those of another organization.
Divestiture – where a former business unit providing IT services to the organization is sold to an external partner who will then likely sell them back in.
This terminology might be useful when conversing on SIAM, and it also highlights that organizations have long had options outside of the "black and white" decision between insourcing and outsourcing IT service delivery and support.
Tip 3: Get the Right People on Board
The success of the introduction of a new SIAM model is heavily dependent on the knowledge and experience of the people who perform the SIAM activities. Some of these will be your existing staff, some will be newly acquired staff, and many – due to the nature of SIAM – will be the staff of other service providers.
The combination of IT operational skills, a deep understanding of the new SIAM processes, and the ability to work collaboratively (and sometimes across organizational boundaries) are critical to achieve the SIAM success.
Key internal-people skills for SIAM include:
Business relationship management (for working with internal customers and stakeholders)
Communication skills
Commercial acumen, which refers to knowledge of how businesses work including operations, sales/marketing, and finance
Negotiation and conflict resolution skills (especially for working with multiple suppliers that need to work together for deliver against a common objective)
Influencing skills
The ability to manage interpersonal relationships
While the above might smack of traditional ITSM, there's also the need for expertise on outsourcing contracts plus knowledge of legal aspects, together with a solid foundation in the procurement and supply-chain processes that will strongly influence the success of SIAM initiatives.
Tip 4: Define Your Scope
One of the key benefits of effective SIAM is that it presents a single, cohesive view of IT to the rest of the organization – and like a graceful swan serenely floating on the water, it should hide the potentially frantic legwork happening underneath (the water).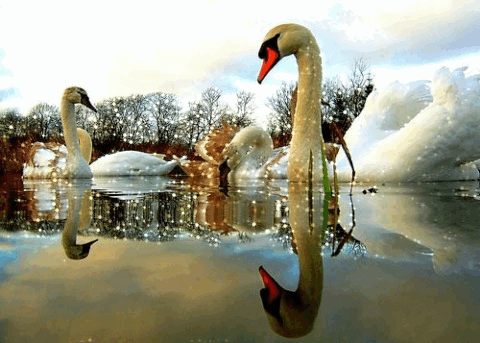 But just because the internal mechanics of your SIAM model are potentially hidden from your internal customers, it doesn't mean that operations don't need to be tightly managed and governed.
Don't allow your SIAM scope to creep and edges to become blurred. Setting your process scope will help you to define the boundaries with other processes. And identifying both the client and supplier process owners, and setting clear hand-off points, will help to avoid duplication and rework – and the associated delays, additional costs, and potential for confusion.
Tip 5: Figure Out and Agree Reporting Needs Early
Integrating multiple service providers has significant implications in the way data is collected and used, and how performance is measured. And if you don't pay attention to reporting needs from the outset it's all too easy for reporting to become overwhelming and out of control.
The SIAM reality is that each supplier will have a standard set of reports that they produce each month (and usually for multiple customers) – with custom reports (i.e. the specific reports required by your organization) agreed at a contractual level. Multiply this out by however many suppliers you have employed within your SIAM model and that's a lot of data and information, and potentially paperwork to get to grips with!
The solution?
Start with the end in mind, and design single cohesive dashboards (which will vary across roles), with agreed input from all service providers, up front. This will include:
Foundation data – technical and functional data that relates to the logical and physical components of the IT infrastructure.
Performance data – major incidents; incidents broken down by category, priority, and service; outstanding problems; and major changes.
Data about the customer, consumer, and provider for specific services, including cost and billing practices.
Each report will need to have ownership and retention parameters agreed, and be set in such a way so that everyone knows what's expected of them from a reporting standpoint.
A review cycle should also be built into your SIAM reporting structure to ensure that it remains fit for purpose.
Having a unified approach to reporting will also prevent you, or your colleagues, from getting 10 different versions of the same data/information every month – which has to be a win!
Please return for my next five SIAM tips, where I'll look at tools, the sourcing process, and CSI. If you've already started with SIAM within your organization, what tips would you offer to others? Please let me know in the comments!

Posted by Joe the IT Guy
---