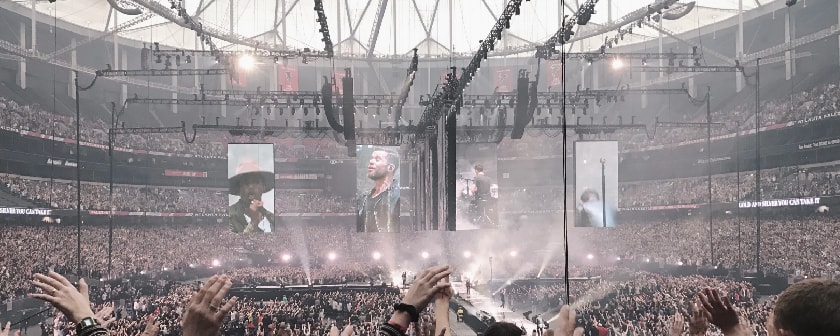 My First 5 Tips for Using BRM to Rock Service Levels
Is your IT organization struggling to meet business expectations around service quality, support, or anything else? Then business relationship management (BRM) is for you.
BRM is all about maximizing the benefits of IT for the parent organization. Done well, it's a capability that can improve relationships, support the overall IT strategy, and take IT services to the next level in terms of maturity, delivery, and value.
Having recently read the BRMI's "Guide to the BRM Body of Knowledge" publication, here are the first 5 of 10 tips (I realized it was too much to absorb in one blog!) I've extracted for creating a rocking BRM capability within your IT organization.
Tip 1: Understand the BRM Role
Put simply, BRM aims to maintain a positive relationship between you and your customers. It helps to identify the needs of existing and potential customers, and to ensure that appropriate IT services are developed to meet those needs.
The role of BRM in corporate IT organizations can include:
Connecting IT to the rest of the business
Orchestrating the right capabilities to help enable IT to drive value, understand demand levels, and shape its service provider roles
Jointly navigating IT and the business to the most value-centric service path
If your IT organization uses ITIL you can think of BRM as acting as a buffer between IT and the rest of the business, sitting at the strategy part of the IT service lifecycle – where it helps to ensure that the needs of the customer are captured, understood, and delivered into live production services.
Tip 2: Have an Operational Model from the Outset
A capability as potentially complex as BRM needs an operational model to underpin it, in particular to map out how an IT organization's capabilities and resources can be used to deliver products and services (to end users and customers).
Such a BRM operating model should contain:
Processes to create and maintain the IT service provider's deliverables
Initiatives to support strategy design and delivery, and drive to improvements over time
The organizational structures required to coordinate and control service provider roles and resources
Metrics to measure customer experience, service levels, process performance, and overall service provider success levels
Services, i.e. what's delivered to both the business and, in some cases, external customers
Governance capabilities, including to allocate and support decision-making rights, i.e. who is empowered to do what in the context of the service provider and receiver relationship
Having a BRM operating model in place ultimately provides a more structured approach to your BRM capabilities, meaning that nothing is forgotten, left out, or glossed over. In short, it keeps everyone honest in the nicest possible way!
Tip 3: Build in Maturity
Begin as you mean to go on. The business doesn't stand still, so neither should its IT organization.
Business requirements and deliverables will shift over time, so build maturity checks (see below) into your process so you're not caught napping while the business is continually moving forwards.
Maturity checks, or models, in BRM are a way of calibrating business demand with IT provider capabilities. With maturity measured at three distinct levels:
Support – which is about providing the basic levels of support required for the business to carry out its activities. This level makes sure that services are available, stable, and that the IT service management (ITSM) fundamentals are in place.
Improve – which looks to build a shared infrastructure and IT credibility, improve service delivery, and establish an enterprise architecture.
Innovate – which looks at continuous improvement, agility, and the convergence of IT and the rest of the business.
Both the business and IT organization (and partners) are responsible for their process maturity. For example, the business will be aware of opportunities and gaps in the market, and IT will be able to advise and supply the technology to meet those opportunities. It's ultimately a team effort!
Tip 4: Maximize Decision Making
Use a decision-making cycle to understand, assess, and improve the decision-making capabilities of the BRM capability.
Such a decision-making cycle should consider:
IT objectives – identifying opportunities, clarifying requirements, and presenting potential solutions.
Business partner questions – understanding and communicating requirements, and reviewing the options.
Decision steps – setting a strategy and agenda, identifying any gaps or problems, and selecting a solution.
Decision making is a key part of an effective BRM capability; and using a cyclical approach means that the IT organization doesn't lose track of the business strategy and deliverables, and the business is aware of any relevant technology constraints.
Tip 5: Differentiate Between Strategic and Tactical BRM
When operating your IT organization's BRM capability, you need to be aware of both strategic and tactical considerations.
Strategic BRM looks at initiatives that enact business high-level goals and objectives – making sure the overall business vision is reached. Whereas tactical BRM is all about maintaining steady-state IT services for both now and in the future.
It's important to simultaneously look at both the strategic and tactical sides of the BRM coin:
If you only focus on tactical BRM activities:
If you only focus on strategic BRM activities:

You lose sight of your overall strategy and vision
Your IT organization won't improve over time
You just keep putting the same fires out over and over again

You lose focus on "the day job"
Small issues could spiral out of control
Be sure to get the right balance between the two!
Please come back soon for part two of this BRM blog, where I'll cover shaping demand (for IT services), value management, and relationship improvement plans.
Have you started to exploit BRM good practice within your organization? How has it helped? Please let me know in the comments!

Posted by Joe the IT Guy
---