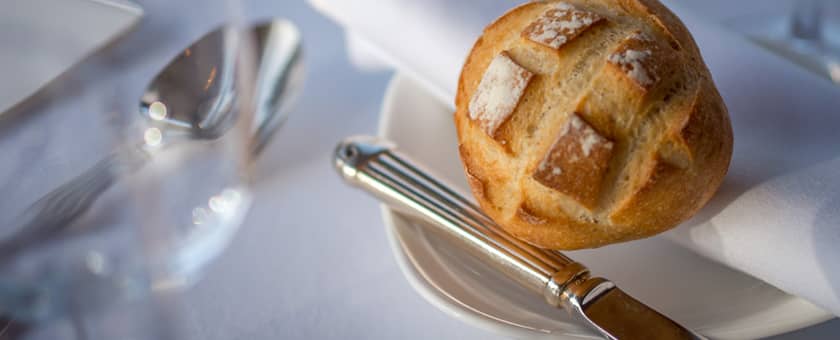 How to Use Kaizen to Drive Service Improvements (Part 1)
"Kaizen" might sound like a breakfast roll but don't be fooled – it's a philosophy and approach that aids continuous service improvement (CSI).
Working in IT is hectic. We have requests to fulfill, changes to make, incidents to fix.
Sometimes we're so overwhelmed with "the day job" that the thought of CSI seems too daunting. But CSI isn't an "all or nothing" game. Improvements don't have to change the world over night, they just need to improve things over time.
Ultimately, we need to get better at getting better – and this blog looks at how an approach called "Kaizen" can help.
Kaizen Explained
Kaizen is a Lean Six Sigma term and a Japanese philosophy that focuses on continual improvement throughout all aspects of life. In fact, Kaizen is the Japanese word for "change for better" or "continual improvement."
When applied to the workplace, Kaizen activities can improve every function of a business, from the IT service desk to sales operations, and from the CEO to a new employee on their first day. It aims to eliminate "waste" in all systems of an organization through the improvement of standardized activities and processes.
Kaizen is ultimately about bringing together a group of people who have an interest in having a particular problem solved, and getting them to solve that problem.
Who Are the Main Players with Kaizen?
Kaizen is about giving stakeholders a voice, and there are several voices to consider when carrying out any Kaizen activity:
Voice of the Customer (VoC) – First and foremost, the most important voice with Kaizen is the VoC because it gives the IT organization feedback on how the customer actually experiences IT services. The only people who can truly give this feedback are those who use the IT services day to day.
Voice of the Business (VoB) – For IT, this concerns the parent business of the IT organization itself; and looks at the requirements, needs, desires, and inclinations of those who participate in the business as shareholders, officers, and senior management. The VoB is derived from financial information and data, and identifies strengths, weaknesses, use of investment, and process complexity. Taking a look at this strategic level helps to identify potential candidates for improvement and prioritize them against the goals and objectives of the organization.
Voice of the Process (VoP) – This looks at how well the existing process meets the needs of the customer and business. The VoP takes the information captured from the VoC and VoB and prioritizes and categorizes process improvements to enable the team to identify what the most significant improvements are to the customer and the business.
Voice of the Employee (VoE) – The VoE brings about personal ownership and a sense of responsibility that employees are directly contributing to the business's success. Through their voice, employees provide a dialogue with management that highlights how they will apply the company vision to their daily tasks and how they will engage within improvements.
Voice of the Regulator (VoR) – IT is also directly affected by regulators – be it the Sarbanes-Oxley (SOX) act mandating an audit trail of changes, or providing appropriate proof of license to a software vendor during an audit. Having regulatory requirements in mind means that your improvements will not only be fit-for-purpose, they will also hold up in an audit situation.
When putting together an improvement team, three key roles need to be considered:
Kaizen Sponsor – AKA the owner of the issue and the person who has a direct interest in getting "it" fixed. This person must want to see the Kaizen event – any action whose output is intended to be an improvement to an existing process – through to its conclusion and holds overall accountability for the project.
Kaizen Lead – This person manages the Kaizen process on behalf of the sponsor and the team. This role ensures that the correct steps are followed as efficiently as possible, so that the right actions can be taken as quickly as possible to solve the problem. This person must have facilitation and team-building skills in order to turn the group into an effective team in a short time and to keep things on track.
Kaizen Team Members – The people carrying out the required work; they must be involved with the problem as it occurs during their day job.
Getting Ready for Kaizen
Preparation is key.
Kaizen is all about adding value and making things better, big or small, simple or complex. A Kaizen charter should be created to describe the problem and map out the required resources, for example the people, time, and budget required to resolve or improve the issue. This will enable the Kaizen event to be planned, prepared, and effective.
Elements to capture in your charter could include:
Kaizen voices
Problem statement
Stakeholders
Team members
Contact details
Measurable objectives and key deliverables
Schedule
Milestones
Metrics
Potential obstacles
Based on the Kaizen charter, the Kaizen event can be appropriately planned out to give it the best possible chance of success.
When planning a Kaizen event, the relevant business stakeholders and the Kaizen team should be in agreement as to how progress will be communicated. And, ideally, a Kaizen event is planned within a short timeframe.
But most of us don't live in a perfect world (even yours truly ;)), so I highly recommend you schedule short bursts of improvement activity to advance your fix effort. One approach could be to block out Friday mornings so that everyone on the team knows that this time is dedicated to improvement. Having the event blocked out means that everyone is aware, and your engineers and techies can still carry out their day job.
Please come back for part two of this blog when I'll get to the more practical side of things and talk about the HOWs.
Have you started to use Kaizen? What have you achieved? Please let me know in the comments!

Posted by Joe the IT Guy
---