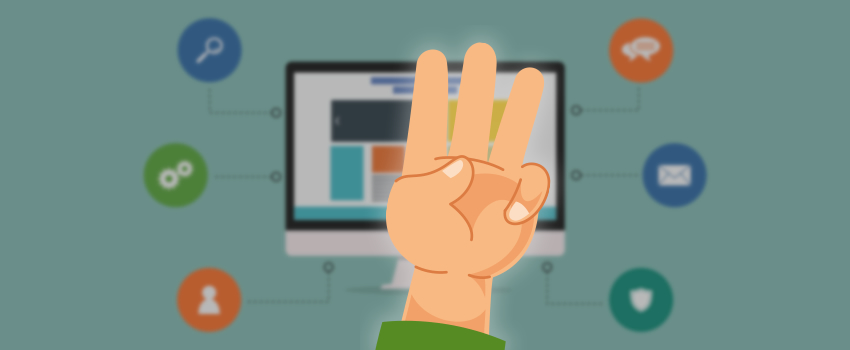 3 Ways to Use, and Benefit from, a Service Catalog
The service catalog is one of the most useful technology products in IT service management (ITSM) today. Done well, it acts as a single, consistent source of information for all of the IT and business services that are available to the organization. Making up part of the overall service portfolio along with the pipeline of future services and the details of retired services that are no longer in use. But how should your organization leverage its service catalog?
It should act as so much more than a two-dimensional list of available IT and business services. Please read on to find out how to best exploit this multifaceted ITSM capability.
Done well, it acts as a single, consistent source of information for all of the IT and business services that are available to the organization #ServiceCatalog
Click To Tweet
Understanding the IT service catalog
The service catalog can act as a mission statement for the IT organization (and not just its ITSM capabilities). It can support everything from day-to-day operations (and issues) to continual service improvement (CSI). For example:
Enhancing your self-service offerings
Driving end-user behaviors with demand management
Adding focus to CSI activities
These are three distinct ways to use, and benefit from, your service catalog. I'll cover each off, in more detail, across the next three sections.
1. Enhancing your self-service offerings
The service catalog can help take your IT self-service offering from basic to awesome. I've said (well, written) it many times before but it's worth repeating: one of the golden rules of ITSM is "Always make it easy for people to use your services." So, use your IT service catalog to signpost end users to self-help avenues and your IT service desk portal to log incidents and requests.
All too often, in IT, we use the language of techies, engineers, and sysadmins which often (okay, probably) doesn't translate to the rest of the business. Whereas, thanks to taking a service catalog approach, by describing your service offerings in business language you're making your services easier for end users and customers to access.
Plus, the inclusion of additional service information such as availability, costs, and support commitments – and potentially the comparison between similar services – makes it easier for customers to not only know what's available but also what's best suited to their needs (and potentially budgets).
Combining the service catalog with self-service and knowledge management capabilities increases both the efficiency and ease of use of the incident logging process in terms of user experience.
Combining the service catalog with self-service and knowledge management capabilities increases both the efficiency and ease of use of the incident logging process in terms of user experience. - @Joe_the_IT_guy #SelfService…
Click To Tweet
2. Driving end-user behaviors with demand management
Demand management is an ITIL process that sits in the service strategy phase of the ITIL service lifecycle and the capability aims to understand, anticipate, and influence customer demand for services.
It works with the corporate capacity management capabilities to ensure that the service provider – the IT department in many cases – has sufficient capacity to meet the required demand for particular services. Put simply, demand management is the process that helps you to know when your busy times are and to plan accordingly (and potentially to move some demand to less popular times)!
Having a service catalog will give your IT department a head start in proactively managing the demand for its services. With one of the key activities of demand management being to influence user behavior by using Patterns of Business Activity (PBAs). Where a PBA is a workload profile of one or more business activities that helps service providers to establish usage patterns using real life examples relevant to the organization.
Examples of PBAs adding value include:
Highlighting the increased usage in the run up to Christmas for retail organizations
Identifying the financial systems that will need increased capacity for the run up to the end of the tax year
Flagging services that need to be performing at optimum performance during audits
By layering PBAs into your service catalog, your IT department can drive IT service consumption patterns through a portfolio of differentiated offerings, and service packages, to maximize the value to the business.
3. Adding focus to CSI activities
Hopefully, most ITSM professionals know that CSI is a vital part of the value stream but, hand on heart, how many of us can say that we dedicate enough time to improving our processes and outcomes?
CSI is sometimes seen as being more difficult to implement than, say, incident management for example. But this doesn't mean that it's not important. Having a service catalog in place adds structure that helps with the investment of time and effort in CSI. Because, by having a definitive list of services, you have a central list of business-critical applications, and associated attributes, such that you automatically know what to focus on.
Some quick wins here include:
Improving reporting – by having a service catalog your IT department has an accurate list of services that you can report against
Empowering end users when making service requests – for instance, by providing financial and service information such that they have all the relevant information they need in one place
Reporting service desk responsiveness against request type – for example, self-service portal versus phone calls and walk ups
Optimally balancing availability and performance against the resources already in place – this can be for both current and planned services (as well as knowing what to prioritize)
Improving impact analysis capabilities for incident, problem, and change management – because support teams will have a definitive list of services to assess the potential impact against
Ultimately, a service catalog will allow your IT organization to deliver better services and support – from knowing more about customer preferences and demand patterns, through having better informed customers, to better meeting customer expectations through the delivery of superior service offerings (including the support capabilities). It will also make everyone's life easier, whether a service supplier or consumer!
If you have one, how do you use your service catalog? Please let me know in the comments!

Posted by Joe the IT Guy
---