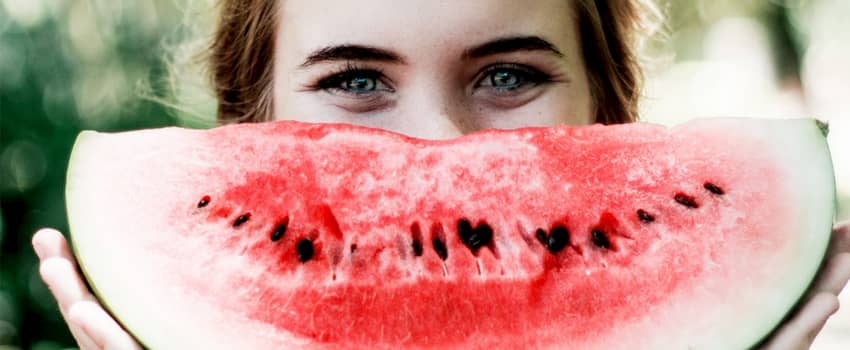 ITSM BASICS: HOW TO RECOGNIZE AND DEAL WITH WATERMELON SLAs
It's important that, as IT service management (ITSM) professionals (yep, that's me), we're accountable for the quality of the IT services we provide to our customers. Service level agreements (SLAs) are a way of accomplishing this and, done well, they can make a big difference to service quality levels and customer happiness. And who doesn't want happy customers?
All too often though, customers are left with a "watermelon SLA" – one that contains a metric target that, when assessed against, states that all is well. When in reality we've left a trail of unhappy customers in our wake.
Think about it – have you ever been in a service review meeting where the service provider was reporting everything was on target when in reality you've experienced unscheduled downtime, poor performance, or end-user complaints?
This is a watermelon SLA – green on the outside but red on the inside. Please read on for tips on how to recognize and fix them.
The Risks of "Bad" SLAs
Badly thought out SLAs affect us all – customers and providers alike.
From a customer perspective, poorly-designed SLAs can cause any or all of the following issues:
Lack of clarity about the product or service
No escalation process (for when things unfortunately go wrong)
Business-impacting incidents not being given the appropriate levels of focus or taking too long to resolve
Service requests not being dealt with in a timely manner
Problems going undetected and undiagnosed
Lack of confidence in the service provider and out-of-process (or shadow IT) initiatives putting the organization at risk
From a service provider perspective, having poor SLA agreements and documentation can cause:
A focus on the wrong things, for example speed rather than quality
Having a differing understanding of what applications and services are truly business critical
No understanding of business impact
Small issues or concerns spiraling out of control
Poor satisfaction ratings
Constantly firefighting and dealing with escalations and complaints
Adversarial service review meetings, with one side feeling defensive and the other experiencing poor levels of service
What Does Bad Look Like?
Badly thought out SLA measurements are nothing new. There are many examples of how measurements can drive the wrong outcomes but the two that are most relevant here are the laws of Campbell and Goodheart, who are a psychologist/social scientist and economist respectively.
In the world of social science, Campbell's law states that:
Once a metric has been identified as a primary indicator of success, its ability to accurately measure success tends to be compromised.
A similar law exists in the realms of economics; Goodhart's law states that:
When a measure is a target, it ceases to be a good measure.
In short, it doesn't matter what environment you're in, or which industry you're part of, all too often companies use SLAs as a box-ticking exercise – something to be documented before moving on to the next task. The danger with this approach is that the focus becomes all about hitting potentially arbitrary targets rather than the overall service quality.
Poor metrics might also reward the wrong behaviors. For instance, triaging incidents too fast risks missing vital information or not applying workarounds to existing problems and known errors.
If the service desk analyst is only focused on speed, then things like adding proper notes, checking the knowledge base, or taking a couple of extra seconds to attempt a first-time fix will fall by the wayside. Over time, this will lead to a decrease in incidents being resolved at the first point of contact, a dip in overall service quality, and an increase in time taken to restore. None of which are good.
Avoiding Watermelon SLAs
If you're worried about the watermelon SLA effect – and I hope I've convinced you enough that you should be – here are some key things to look out for:
Targets that are vague/not enforceable
Measurements that aren't achievable
Little or no information about business criticality or impact
Overly punitive measures
Technical jargon
SLAs that don't have agreed timelines
Decreased customer satisfaction ratings
Service review meetings that go badly despite targets being met
Then there are everyday IT support activities that we can do better – whether related to outcomes we target through metrics (in SLAs) or not – because, after all, our customers do deserve better!
It's also not just about money and client renewals/job retention. Our service desk and support teams also deserve better. IT needs to be empowered to provide the best possible levels of service, not be constrained by SLAs. Instead, the message needs to be – anyone that touches the service we provide should have the best possible experience because, as IT professionals, we need to put quality front and center.
It's Time to Change the Conversation Around SLAs
When we focus on numbers, all we see are the numbers, not the end-user experience. For instance, the SLA for your payroll application may have an availability target of 99.5%. Say you meet that target – all is good right? No – not if that 0.5% of downtime hit at month-end when the payroll run was being processed.
It instead needs to be all about end-user experience and we need to shift the paradigm from measurements and metrics to business impact.
In the payroll example, the SLA targets may well have been met but do the Finance and Payroll teams feel good about using the service? And what about the end users (employees) who may have experienced delays or errors in getting their wages?
Watermelon SLAs hurt us all, so my next blog will give practical guidance on how to fix them.
Have you seen watermelon SLAs in action? How did they affect your organization? Please let me know in the comments!

Posted by Joe the IT Guy
---