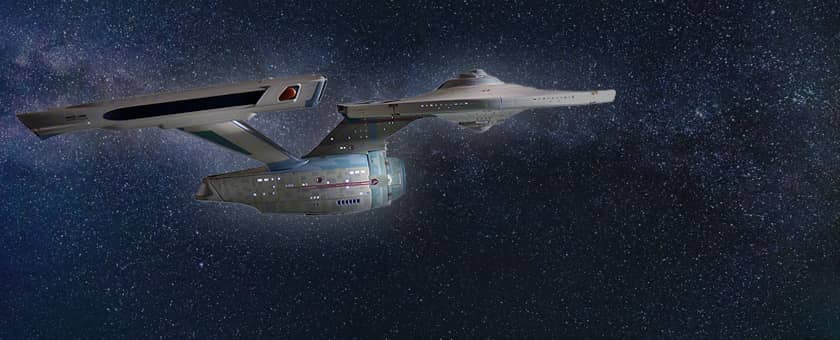 Enterprise Service Management 101: My First 3 Tips for Getting Started
Enterprise service management – that's the use of IT service management (ITSM) thinking, principles, best practice processes, and technology in other lines of business such as human resources (HR) and facilities – continues to be a popular focus for IT departments looking to add even more value to business operations.
Following on from my blog about COBIT and IT4IT, here's the next in my ITSM 101 series and this time I'm writing about enterprise service management. Enterprise service management is about applying a service-oriented business model to the way your organization works. For instance, we all know that, done well, an IT service desk supported by the right ITSM processes (and people) can transform an IT department – making both the IT and issue resolution run more effectively and with greater efficiency.
So why not apply that same service management capability to the rest of the business?
How Enterprise Service Management Helps Other Lines of Business
All too often we make life difficult for ourselves. There's duplication, team-based silos, and process gaps that produce bottlenecks, and sometimes black holes, that can stop IT departments from being as efficient as we'd like. But this doesn't just happen in IT.
So many lines of business waste time, money, and effort using ad hoc ways of working and multiple, separate systems for similar tasks (often using technology in ways that it wasn't designed for). Enter enterprise service management. By applying the service models we typically use for IT, we can add structure, agility, and control to the rest to the business.
Enterprise Service Management Makes Business Sense
Ultimately, Enterprise service management is about taking all the lessons we've learned in IT – in particular about service delivery and support – and applying them to the rest of the organization. Think about it, wouldn't your request fulfillment process be perfect for your HR department, who currently use email, so that employee queries could be tracked?
What about sharing your incident management workflow with your maintenance department to help them stay on top of facilities-related issues? Or what about extending IT self-service to every corporate service provider? You'd be surprised how many other lines of business are actually providing services and support. And thus, the potential opportunities across the organization are huge, so let's look at how to get started.
How to Get Started – My First 3 Tips
This is the first part in my two-part list of tips for getting started with enterprise service management:
Self-assess. First thing's first – review what you already have (in IT) to make sure that you're in the best possible shape to add value in other lines of business. It might seem like hard work but the reality is that in an ideal world you'd audit and review your processes at least once a year anyway. Why? To make sure that they're still fit-for-purpose. So, think of it as getting a head start on your annual review.When reviewing your work flows try to look at them through the eyes of another department. Some questions to ask yourself include:

Is this process clear and easy to follow?
How effective is the process? If it has been audited recently, were there any observations or findings?
What's the overall maturity like? Should any process improvements be made as part of continual service improvement (CSI) before it's shared and replicated across the business?
Are there defined triggers, inputs, and outputs that will relate to other lines of business?
Is the process written in business language or does it need to be rewritten to remove, or explain, any technical terms or jargon?
Is the process something that can be picked up and applied seamlessly to another line of business or does it need to be tweaked first?
Do any departments have any special requirements, for example any legal or regulatory obligations?
Are there any controls or safeguards that need to be in place, for example financial limits or escalation thresholds?
Are the process roles and responsibilities identified and documented (preferably in a RACI – responsible, accountable, consulted, informed – chart)?
Is there an agreed process owner?
Look for quick improvement opportunities in other lines of business. If you have departments that are reliant on paper-based or email-based processes, then talk to them and offer to help. The chances are that they get overrun during busy periods or that things get lost during manual handovers. Really listen to the day-to-day challenges they face and work with them to look at how enterprise service management could help. Some examples might include:

Requests getting lost in a paperwork or email mountain (let's face it, we've all been there!)

Duplication of effort and the need for rework
Team members working in their own bubbles (or silos) missing opportunities for improvement
Inconsistent ways of working, leading to mistakes and rework
A push-based system causing bottlenecks and delays

Work with each line-of-business team to understand their processes and then use the IT service model to improve and automate them. Not only will a workflow-based approach make busier periods easier to manage, it's much harder to lose something when a process has been digitized!
Have a plan. Create an enterprise service management roadmap, and ideally an overarching strategy, so that you've got a structured approach to take. Having structure means that your roadmap is transparent, visible, and at less risk of scope creep. When looking to share IT's ways of working with the rest of the business, look at your options and what has the potential to add the most value in the shortest amount of time. Sorry, but there's no fixed route to success. You can roll out enterprise service management in any one of the following ways:

In phases, for example tackling each department sequentially or delivering an important capability across all lines of business first, such as self-service for example.
To departments that are in need first, for example teams with pain points that can be fixed as a quick win.
By using a pilot approach – the cherry picking of opportunities from within "friendly" departments is a low-risk way to ease into enterprise service management.
An all-at-once in a big bang approach – it's the riskiest plan but also the option that will give you the biggest and most visible benefits quicker.

You know your organization best, so go for the approach that's the best fit for your environment in terms of balancing capability, agility, and appetite for risk.
Please come back soon for part two of this blog, where I'll continue to look at more enterprise service management adoption tips. Also, what do you think so far? Please let me know in the comments section!

Posted by Joe the IT Guy
---