10 Reasons Why a Bad IT Balanced Scorecard Is Worse than None at All
Using an IT balanced scorecard will help your IT organization to focus on the right things – for both delivering against business needs and engendering service improvement. In doing so though, there are a number of potential pitfalls that organizations need to avoid, which this blog details. But first we need to start with a little background on balanced scorecards.
The business balanced scorecard is a planning and management tool/technique used by many organizations to ensure that business operations and outcomes are optimized. More information on this – in particular the four employed perspectives of financial, customer, internal business processes, and learning and growth – can be found in my good friend Stuart Rance's blog: "How to Make Sure Your KPIs Are Balanced."
The IT balanced scorecard is an IT-specific version of this tool/technique that focuses on four slightly different perspectives – yes, we just had to be different – listed below (or variations around them):
Projects and innovation – The effectiveness of an IT organization in changing a business is key to its success and reputation. In order to manage this, metrics should look at the investments in new developments (projects) and IT's contribution to generating new revenue streams, as well as the improvement to services resulting from that investment.
Operational – Managing the existing IT estate is something that IT service management (ITSM) practices have been employed to do for many years. However, measuring the efficiency and effectiveness of internal processes should look beyond alignment with ITSM best practice to concentrate on how the existing setup delivers business value over simplistic service level agreement (SLA) metrics.
Talent management – This perspective is very similar to the business balanced scorecard's learning and growth perspective (see Stuart's blog for more detail on this) in that it covers employees' training and cultural needs with the aim of encouraging self-improvement. However, it also covers the satisfaction and attractiveness of working in IT (BTW, I never knew that working in IT makes you more attractive).
End user – This is similar to the business balanced scorecard's customer perspective, focusing on customer satisfaction and its importance to the business. It also includes end users, who are not necessarily external customers, to give a holistic picture of the customer experience.
So What Can Go Wrong with IT Balanced Scorecards?
If we're clear on what we're trying to achieve with an IT balanced scorecard, then what can go wrong? Well plenty, unfortunately (I guess it's like anything else that involves people).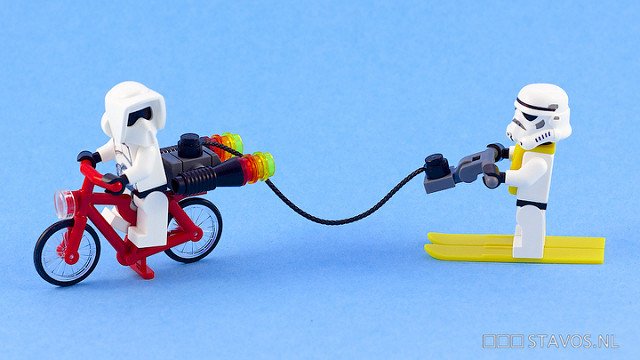 From my experiences, here are 10 common mistakes that people and organizations make, and how best to avoid them:
Thinking an IT balanced scorecard is a substitute for hard work.
Getting your IT balanced scorecard right is not easy. And implementing a balanced scorecard and then leaving it as is, assumes your business is static (and my thick, black hair just hates static). Instead you need to work incrementally, and continually adapt and improve your measurements and resulting actions. You won't get it right the first time but by knowing this, you'll get it better after each subsequent time.
Measuring attended training courses alone rather than learning.
The reason for using the term "learning" is because educating a technology workforce encompasses so many aspects. For instance, with newbies, "buddying" can be a great way to navigate the first 90 days faster. Or "mentoring" can allow for greater individual improvements in soft skills and company-specific knowledge. So a more holistic view is critical to truly helping employees with self-improvement.
Overly focusing on the negative aspects.
Many measurements will produce a downturn on a month-by-month or quarter-by-quarter basis. While it's important to address why this is happening, you also need look at the underlying cause. In addition, you must avoid a blame culture that places too great an emphasis on these downturns, otherwise you'll never win. Trust me, been there done that.
Getting the wrong people to evaluate your metrics.
Metrics are vital in getting your IT balanced scorecard right. While you should be putting effort into continually improving these, you need to ensure that those with expert knowledge input the detail in the first place. To capture that knowledge you need to include all relevant employees and not just the most senior ones. Finally, get someone independent to review the metrics based on the input of ALL experts.
Not making the IT balanced scorecard transparent.
If you're making the IT balanced scorecard a key management tool, you need to make it transparent. By not doing this, you risk employees fearing what goes into it or worse, "gaming" the measurements you take. I'm sure we have all "gamed" a metric or two at some point in our careers.
Too many KPIs.
If you're creating an IT balanced scorecard for your whole IT organization, you need to cover a large number of measurements. However, an ever expanding number of criteria will lose all your focus. Remember your measurements must allow key actions to be taken. The balanced scorecard doesn't run your whole business – it allows you to make informed decisions.
Not understanding who your end users and customers are.
As with many other aspects of customer satisfaction, you need to understand who your real end users and customers are. It's very easy to include or swap key stakeholders for customers when measuring, so for the end user perspective think about who ultimately uses your products or services.
Making suboptimal or conflicting decisions.
Although the variation of metrics and measurement is important in creating an IT balanced scorecard, it's not the ultimate goal. What you are trying to achieve are strategic decisions, based on the right data. You also need to ensure that those decisions do not conflict with one another.
Focusing on current financial situation.
It's very easy for C-level executives to focus too heavily on the budgetary or financial elements of the projects and innovation perspective. If they (and you) do this, you'll endure a long slow death as your future strategy is governed by short-term financial gains.
Measuring what's easy, not what's right.
A classic mistake is to measure what's easy to measure, rather than measuring what gives you the right information. Don't be afraid to measure qualitatively if a quantitative measure isn't correct. Remember, only the right data can lead to the right decisions.
Just like so many other useful management tools, the success of the IT balanced scorecard varies widely. A good balanced scorecard can help drive a company's performance and planning, by providing effective feedback and actions. However, if done badly a balanced scorecard can often do more harm than good. A bad balanced scorecard can dramatically undermine your organization:
By focusing on the wrong things, you can move off course very quickly. Squirrel!
By undermining your workforce, you can create cultural debt that will take years to fix.
Lazy measurement of customer satisfaction can quickly lead to significant revenue losses.
Bad measurement, which commits people to bad actions, is worse than no measurement at all.

Posted by Joe the IT Guy
---