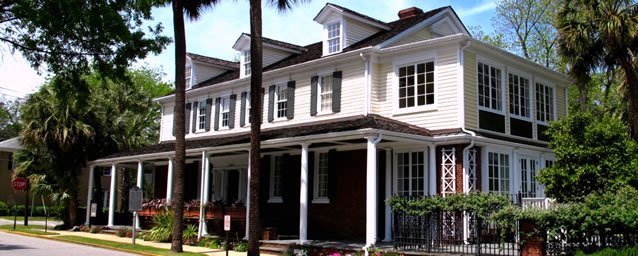 Building Your ITSM House, Part 3
In Part 1 of this series, I discussed some things to think about before you even get your hammer, saw, and trusty tool belt out to build your ITSM house. In Part 2, I talked about aspects of developing the plans or "blueprints" for your ITSM house.  Now we're ready to actually start building our ITSM house.  In this segment, I'll discuss putting the foundation and structure to our ITSM house in place.
The Foundation Is Vital
Building the foundation is the most important aspect of building a house. Why?  Because your entire house sits on top of it! If the foundation is well built, the structure on top has a better chance of turning out well. Having a solid foundation is an anchor for everything else that follows. The same applies to building your ITSM house – it is very important that you start out right with a rock-solid foundation, specifically:
Change, incident, and request fulfillment- what I call the "iron triangle" processes
(I've seen other differing definitions of the "ITSM iron triangle" consisting of incident, problem, and change, for example, but this is my blog, so I'll do what I want!)
The service desk
Identifying and defining services
Establishing business relationship management (BRM)
Let's begin the foundation for our ITSM house by starting with design and implementation of the "iron triangle" processes plus the service desk. These are the processes and function that directly interact with the consumers of IT services.
Every IT organization:
Needs to define how they are going to deal with things that break, or things that just aren't quite performing correctly.
Must be able to confidently make changes to their IT environment.
Has to be able to respond to requests from users for things that IT has or gives, to answer questions, reset passwords, or order a pizza (make mine double pepperoni, please).
Like it or not, the reputation and credibility of the IT organization is often based on the perception of the consumers of IT services. These "iron triangle" processes are where perception becomes reality – the experience that the consumer has with IT through the service desk and the incident management, request fulfillment, and change management processes. So the cornerstone of your ITSM house should be the processes and service desk function that directly influence the perception of the ITSM implementation, i.e. that directly support the consumer of IT services.
As part of implementing the "iron triangle", you should establish some basic measures to help track how you are doing.  For example:
Where is the unplanned work? This would be the number of incidents and emergency changes.
What is the demand for IT? This would be the number of service requests and calls to the service desk.
What is IT working on? This would be the number of changes in progress.
Just as important as these foundational processes of your ITSM house is the identification and definition of services – the cornerstone of your ITSM house! And just like the foundation of a house, identifying and defining services is no place to cut corners! This is where a lot of ITSM house-building projects get off to a bad start, because often IT doesn't take the time to adequately and appropriately identify and define services.  Services are not just a listing of all the applications or systems within IT, or a list of everything that IT does. Defined correctly, services identify the combination of people, processes, suppliers, and technology that work together to deliver outcomes that are valued by the business.
Now that you've got some basic measures defined and you've identified your services, you're now ready for the remaining foundational part of your ITSM house – enabling BRM, which helps establish the right relationships between IT and the business by working with the customers, i.e. the people within the business that define service requirements and pay for services! BRM works directly with customers and key stakeholders to ensure that IT services are meeting the needs of the business and are perceived as being valuable, and to understand and (perhaps) influence upcoming business needs for IT.
On to the Structure, Starting with Continual Service Improvement
Now that the foundation is established, it's time to put up the structure of our ITSM house.  We need to put down the floors, erect the walls, and wire and plumb our house so that it becomes usable. To make our ITSM house usable, we need to enable continual service improvement (CSI). CSI may be the most important part of the structure of our ITSM house. In order to enable continual improvement, we must identify and define those measures and metrics that are important to the business — those things that support the achievement of the business' mission, vision, goals, and objective; and establish the CSI register as the way to capture and document improvement opportunities. (By the way, this helps BRM too!)
Using these metrics and measures, along with conducting regular periodic reviews of services and the CSI register, enables CSI as it helps provide justification for those needed improvements. This establishes an approach of informed decision-making that justifies the next steps in your ITSM journey.
Here's the beautiful thing – our ITSM foundation, supported by these reviews of the CSI register and business-relevant metrics and measures, will lead us to the 'next wave' of ITSM processes! For example:
If your measures indicate a high number of recurring incidents that are impacting a service supporting a vital business function, then you should consider implementing problem management.
If efficiencies can be gained by introducing a phased approach for service enhancements, then release and deployment management makes a lot of sense.
Maybe you need to implement further controls around critical IT components in response to regulatory requirements or internal audit needs – service asset and configuration management (SACM) integrated with change management will help.
Perhaps there's an opportunity to automate responses to common operational activities, thereby optimizing the use of IT human resources – well, that sounds like a job for event management!
In other words, by defining and implementing metrics and measures to enable CSI, and capturing those improvement ideas on the CSI register helps drive the next wave of ITSM process implementation. This approach also helps BRM sell the need for such improvements with the customer, further solidifying support for ITSM!
Until We Meet Again
By providing your ITSM house with a strong foundation and the supporting structure it needs, you're left with just one more step – putting on the roof.  But that's a topic for our next discussion. Meanwhile, all this ITSM house building has made me pretty hungry.  Hey, does anybody know where I can get a yummy double pepperoni pizza?

Posted by Joe the IT Guy
---